---
Sometimes we will not find the newly deployed vSphere feature or installed product plugin in vCenter Dashboard or Navigator in web-client. Most of the time, we may see this issue, it can be due to Extensions and the only way to fix it is by unregistering the product extension from vCenter Server managed object browser (MOB) and re-deploy it or re-register with vCenter from Appliance Management Interface (like VAMI).
In this post, I will show the steps to unregister the vSphere Replication extension, with this steps we can unregister any extension (SRM, VRA, VDP, VUM,etc.,) that is registered with vCenter Server.
Log in to the vCenter Server managed object browser (MOB). The URL for the MOB is https://vCenter_FQDN/mob .
Click "

content

" Under Properties>content> ServiceContent > 

content

.Read More »
---
---
VMware vSphere Replication is a hypervisor-based, asynchronous replication solution for vSphere virtual machines. It is fully integrated with VMware vCenter Server and the vSphere Web Client.  vSphere Replication delivers flexible, reliable and cost-efficient replication to enable data protection and disaster recovery for all virtual machines in your environment.
---
---
The following upgrade process will explain you the step by step procedure to upgrade ESXi hosts from 5.5 to 6.5 using update manager:
Pre-upgrade check:
Download the ESXi 6.5 ISO image from myvmware.com/softwares/downloads
Before upgrading ESXi hosts, complete the vCenter upgrade and check the compatibility of the hardware from "VMware Compatibility Guide"
Based on the compatibility matrix, consider to upgrade hardware BIOS firmware, drivers, HBA, NICs and partner vendor's software vibs or include them in the baseline from update manager.
Check whether enough resources are available in the ESXi hosts part of the cluster to migrate virtual machines.
---
---
IT Must Adopt DevOps with SDN To Drive Relevance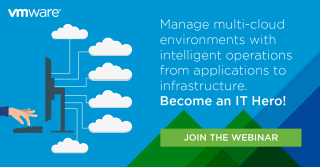 DevOps with SDN is critical to IT Relevance and are critical capabilities that promote speed and agility in application development
---
VMware, Open Source and OpenStack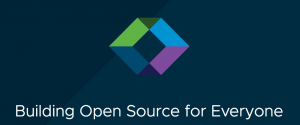 Last week at VMworld, VMware's biggest event of the year, I attended a few sessions with various topics related to open source, and was impressed with the number of people who showed interest those sessions. Our customers are looking to leverage open source products on top of VMware technologies, and VMware is more active in the open …
---
vSphere Integrated Containers 1.3 Makes Deployment Easier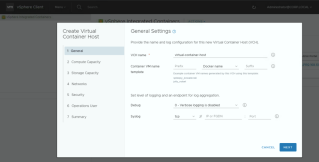 We are pleased to announce the release of vSphere Integrated Containers 1.3. This newest version enhances stability and delivers a new graphical-user interface to guide users through the creation of a Virtual Container Host (VCH). What's New: Create and Delete Wizard With more and more customers looking to vSphere Integrated Containers as an easy The post vSphere Integrated Containers 1.3 Makes Deployment Easier appeared first on Cloud-Native Apps .
---
---
---
---
---
---
---
---
---
---